Waterproof Fluid Foundation
Free Freight for orders over $100 nett (after discount if applicable)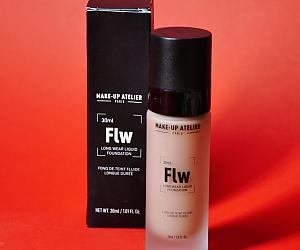 PERFECT COMPLEXION / NATURAL FINISH A natural and comfortable make-up for unified skin and a perfect complexion. Hides imperfections and unifies the skin texture.
LIGHT TEXTURE AND EASY TO APPLY Silky texture on application, with excellent spreadability and good coverage, without overloading effect.
REMOVES SHINE The volatile oils and silicone gel used in its formula absorb sebum and mattify the skin. Non-comedogenic, non-occlusive formula that lets the skin breathe.
LONG DURATION The advanced technology applied to the treatment of pigments allows to obtain a foundation resistant to perspiration, water and sebum.
Fragrance free. (Cruelty Free & Vegan.)
PLEASE NOTE - For long term users of this product, the latest version of the FLW Range may appear to be warmer (half tone darker) Please call us, before ordering if you need further information.
Natural Ochre/Honey

FLW5O(Y)

$67.00
We suggest these companion products